Jacob's Ladder is hosting Mary Massery's
IF YOU CAN'T BREATHE, YOU CAN'T FUNCTION -3 Day Course
Course Description: 
This course, developed by Mary Massery, will challenge the practitioner to make a paradigm shift: connecting breathing mechanics and postural control with management of trunk pressures. Using Dr. Massery's model of postural control (Soda Pop Can Model), the speaker will link breathing mechanics with motor and physiologic behaviors (a multi-system perspective).  The speaker will present novel research demonstrating the role of vocal folds as postural stabilizers, extending the concept of "core stability" from the vocal folds on the top of the trunk to the pelvic floor on the bottom.  Numerous interventions will be presented that use positioning and ventilatory strategies to optimize motor performance.  Neuromotor breathing retraining techniques and manual assistive cough techniques will be the focus of treatment labs.  Multiple patient cases will be presented throughout the course.  The emphasis of the course will be on developing practical, quick clinical solutions for pediatric and adult patients in all practice settings.
Click here to view the schedule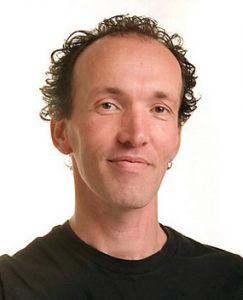 Course Instructor:
Vincent Leddy, PT, DPT, PCS

Course Instructor:
Dr. Leddy completed his BS in Physical Therapy in the Netherlands in 1988, his DPT at Rocky Mountain University in 2017, and his APTA certification as a Pediatric Clinical Specialist in 2018.  He has worked for the past 30 years with children and adults with developmental disabilities.  In 2016 he developed the "Now What?" peer project, a resource for young adults with cerebral palsy to collaborate with adult mentors with CP.
Vincent loves teaching!  He has been a clinical instructor with DPT students and a teaching assistant at continuing education courses for over 20 years, adding richness and versatility to his practice.  He has completed all of Mary's courses, and in 2018 began a 2-year invited apprenticeship to become a Massery faculty member.
Vincent's proudest "Mary Massery moment" was applying skills he learned from Dr. Massery to improve the breathing patterns of an adolescent with idiopathic scoliosis; reducing his pain and increasing his participation.
For more information on the course please visit Mary Massery's website.